Netekome kolegos
Kovo 7-ąją kovą su reta liga pralaimėjo mūsų kolega, bičiulis, generalinio direktoriaus pavaduotojas finansų klausimais Saulius Truncė. Jam nebuvo ir šešiasdešimties.
Į "Folį" Saulius atėjo bendrovės veiklos pradžioje ir atidavė jai du savo gyvenimo dešimtmečius. Jausdamas mirties alsavimą jis net paskutinėmis savo gyvenimo dienomis skyrė laiko darbui, kolegoms.
Liūdime netekę patyrusio specialisto, be kurio mūsų biuras jau buvo neįsivaizduojamas. Dėl netekties užjaučiame Sauliaus gimines ir artimuosius.
UAB "Folis" kolektyvas
Adhesives
Our products include almost all kinds of adhesives:
✓ Disperse adhesives
✓ Dextrin, starch and latex adhesives
✓ Thermal adhesives
✓ Contact thermal adhesives (pressure sensitive)
✓ Polyurethane thermal adhesives (PUR)
Depending on the process needs adhesives supplied by UAB Folis can be used for:
✓ Book binding
✓ Paper processing
✓ Subsequent post-print processing
✓ Packaging and labelling
For more information about adhesives, use the contacts on our website. We will always help you to find the optimal solution.
Contact us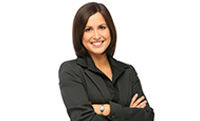 Contact us and our staff will give you a special offer: +370 (5) 249 87 33
Send a request