Netekome kolegos
Kovo 7-ąją kovą su reta liga pralaimėjo mūsų kolega, bičiulis, generalinio direktoriaus pavaduotojas finansų klausimais Saulius Truncė. Jam nebuvo ir šešiasdešimties.
Į "Folį" Saulius atėjo bendrovės veiklos pradžioje ir atidavė jai du savo gyvenimo dešimtmečius. Jausdamas mirties alsavimą jis net paskutinėmis savo gyvenimo dienomis skyrė laiko darbui, kolegoms.
Liūdime netekę patyrusio specialisto, be kurio mūsų biuras jau buvo neįsivaizduojamas. Dėl netekties užjaučiame Sauliaus gimines ir artimuosius.
UAB "Folis" kolektyvas
Service
Our service engineers are always ready to help you 24/7. We have worked in production and we know that every minute is precious. We know how important it is to print orders on time, not to disappoint customers and maintain a good name. Therefore, no matter day or night, a weekend or a holiday, we respond to your calls.
Our engineers are constantly improving knowledge in production and training. We continuously invest in in-service training, and participate in seminars and exhibitions. We care about our employees, so that they can take care of you.
We offer you the following services:
- CTP equipment maintenance and repair;
- Press machinery maintenance and repair;
- Process water control;
- Post-print equipment maintenance and repair;
- Polygraphic equipment assembly and disassembly, transportation.
Contact us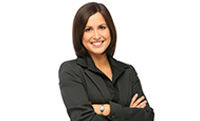 Contact us and our staff will give you a special offer: +370 (5) 249 87 33
Send a request